An ArtPop album for the fictional artist, Parker Hayes. The music is emotionally introspective and a bit raw. It appeals to an audience of young people who are in a transitional phase of their lives.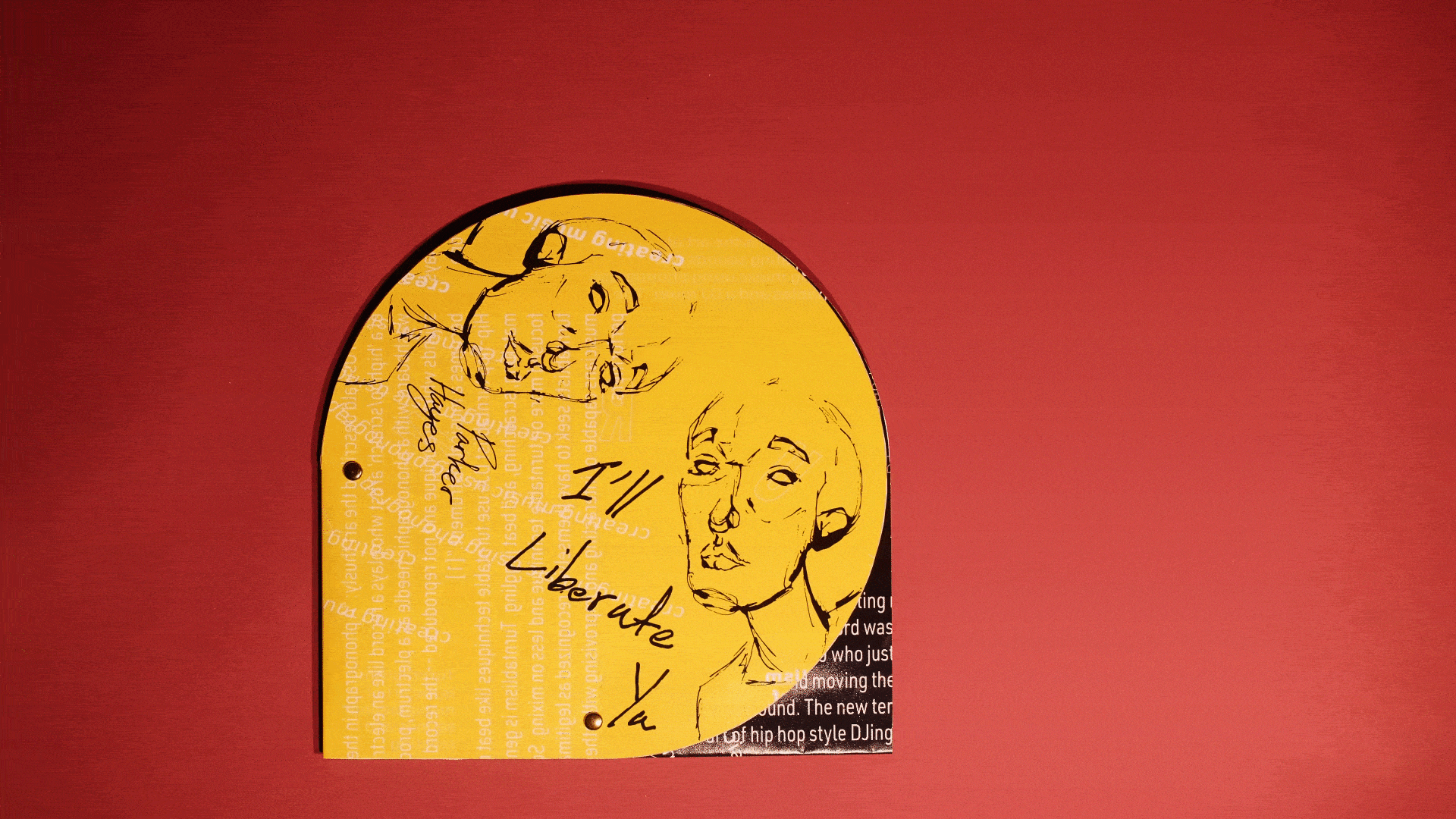 The record can only be removed by rotating the sleeve, an action that represents unlocking a higher, more powerful consciousness through music and words.
The shape of the album was inspired by a horseshoe magnet to reflect the captivating force of the music.
The electric yellow is impossible to ignore. It urges people to stop and look more closely, as they would when seeing these colors in nature. Is that a wasp?